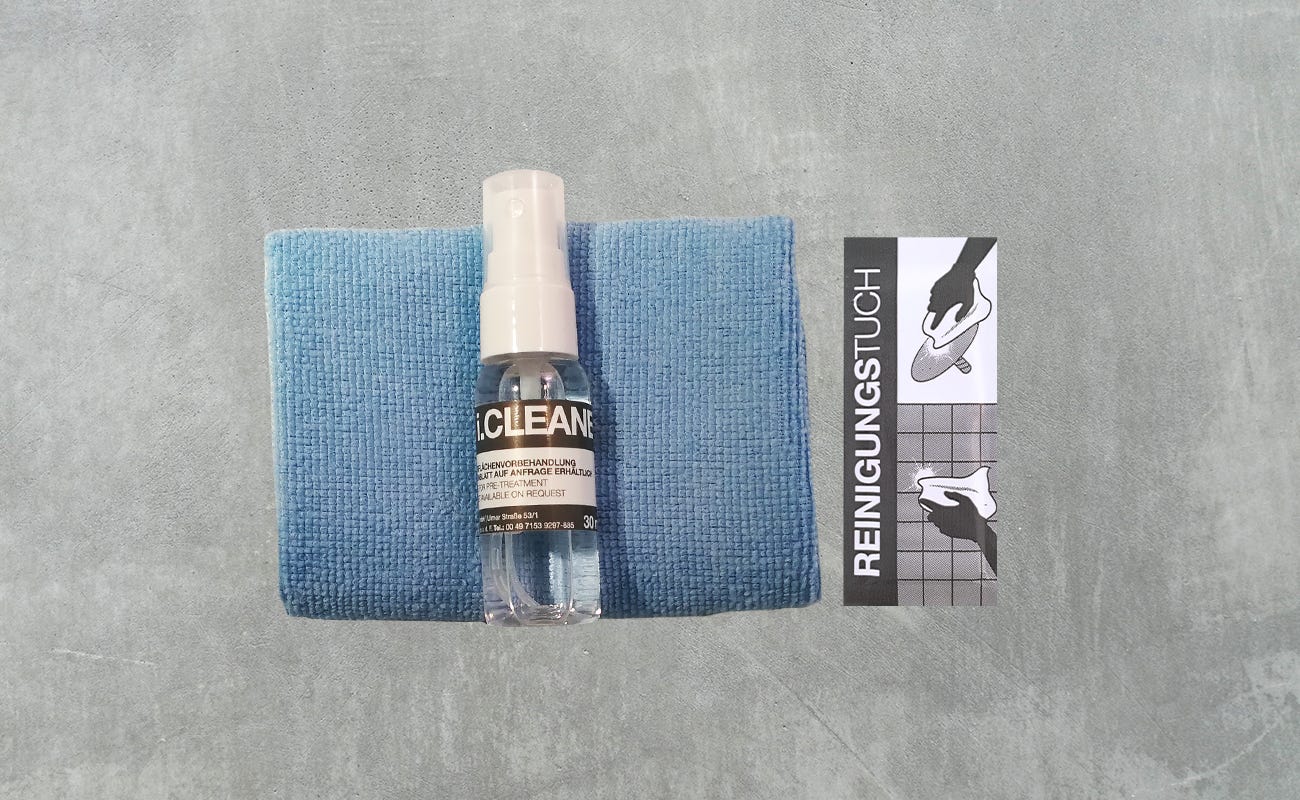 i.CLEANER - for the perfect connection
For an optimal gluing result a thorough pre-cleaning of the surface as well as the mounting plate (s) is recommended.

The i.CLEANER was developed for optimal pre-cleaning of surfaces and is available as 30 ml spray and cleaning cloth.
Product Features:
For reliable removal of contaminants
No hazard labeling required
Non-flammable
EU-REACH compliant
Available in a 30 ml spray bottle and as cleaning wipes.
For optimal adhesive bonds
The surfaces to be bonded must be load-bearing and free from dust, grease, oil, and dirt.
For 1K bonding between airtight surfaces, a slight moistening (damp) of the adhesive with i.CLEANER is required.
For optimal pre-cleaning: Use of i.CLEANER. Further details can be found in the technical data sheet and safety data sheet.
i.CLEANER
Cleaning spray
30 ml

Art.No. 1000-93
i.CLEANER
Cleaning cloth


Art.No. 9000-12